A wedding is considered a traditional occasion since it involves a solemn ceremony as gathered guests witness the exchange of vows between two people. Nowadays, there are couples that may choose a specific wedding theme while planning for the celebration. If you are one of the many people who are looking for a different and enjoyable wedding, why not try and pick a fun wedding theme for you and your guests.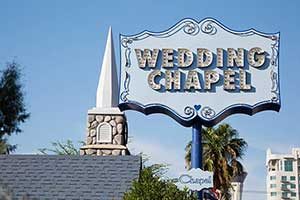 Just ensure that your guests will have easy access to the requirements of your themed wedding such as attire and gifts.
Here are 7 fun wedding theme ideas that you may like for your own wedding:
1. Viva Las Vegas Wedding Theme
If you and your loved one had been to Las Vegas and enjoyed the fun and excitement of playing craps, slot machines and poker, you can also have a wedding based on your Vegas experience. It doesn't have to be an all-out Vegas style from top to toe. You can ask your planner to scout for roulette and craps tables and poker dealers, as well as a celebrity impersonator to entertain your guests at the reception. You can also give away personalized deck of cards, crystal dice or sets of poker chips as wedding favors.
2. Country Style Wedding Theme
If you've heard of a shotgun wedding, why not put it into good use in your own wedding. A country western theme is a good choice if you and your loved one are from the west. But hey, you can enjoy a country western theme even if you're from the metro. A wild wild west theme complete with horses, barbecue cookout and a country band can surely make your wedding enjoyable.
Finding attire for you and your guests shouldn't be too difficult as well. But if attire is a bit over the top, you can stick with the basic outfits and concentrate on the other areas such as the reception, wedding favors and decorations. A country style wedding theme is also best celebrated outdoors because of the barbecue cookout, country band stand and dancing.
3. Hawaiian Wedding Theme
If you want more fun for your guests, why not throw a Hawaiian luau for a reception. Attire shouldn't be a problem because you can ask them to wear something comfy and something that screams Hawaii. White or beige dress and shirt and trousers for you and your loved one are perfect to complement the theme. You should also go for colourful flowers such as orchids, mums and daisies for the bouquet and decorations for the reception.
You may serve roast pig, tropical fruits, seafood, pina coladas and other Hawaiian treats. This wedding theme is best held outdoors if you cannot have it on the beach.
4. Sporty Wedding Theme
If you wish to have a sporty wedding theme, make sure that both you and your loved one enjoy sports. Choose once sport or team for your wedding theme particularly for the decorations and favors. You can go all the way or partially if you love a specific sport (i.e. baseball, basketball, tennis, etc.), but you also need to inform your guests about it especially if you prefer them to wear sporty attire.
5. Chocolate Wedding Theme
Now, don't think only of confections because chocolate is synonymous to sugar, candy, pastries and desserts. When you think about chocolate, think of the entirety of your wedding- from color motif, wedding cake flavor and desserts that will be served, and others. You can have a chocolate brown motif for your bridesmaids' and flower girls' dresses. Your table setting can be a combination of chocolate brown accents on white or beige table cloths.
A chocolate fountain is also a good attraction and it may also add fun not just for the kids but also for the adults. And how about adding an extraordinary dish for your guests that truly say chocolate? Mexico's famous mole poblano is a dish that has chocolate as one of its main ingredients. You can have your caterer prepare it for you or you can order from a Mexican restaurant that serves it.
And of course for favors, you should give away chocolates- a variety of bonbons, truffles or custom-made just for your wedding.
6. Wine and Spirits Wedding Theme
This is an elegant way of celebrating your wedding but you can always put fun in it by combining food and desserts with wines. A variety of cheeses for appetizers or for wine tasting can be fun and educational for everyone. You can hire a professional sommelier to help put together the best wines for you and your guests. If you have a couple of favorite wines, serve them together with the meal and desserts.
Wine and champagne color motifs can also be incorporated so long as they meet your preference.
7. Tropical Paradise Wedding Theme
Some couples may want to have a tropical paradise theme for their wedding probably because of a previous trip or a personal experience that inspires them. The colors and flavors of the tropics can bring in fun and enjoyment for everyone.
Colorful tropical flora and fruits are the best representations for this wedding theme. Serve your guests with colourful and fragrant fruits as accompaniment for dessert, and let their eyes feast on a mixture of colors as your motif. Yellows, reds, oranges, pinks and greens are the best colors for this theme. You can also have the occasion outdoors with matching plants, flowers, trees and parrots as part of the decor.
When it comes to wedding theme ideas, the possibilities are endless. Your imagination and creativity can play a big role when planning for one. And of course it doesn't always have to be expensive.